ADD Technologies is a leading website designing company that offers top-notch web design services to clients worldwide. As a reliable web design agency, we use the latest tools and technologies to create websites that are visually appealing, responsive, and user-friendly. Our team of skilled website designers works closely with clients to understand their specific needs and create custom designs that meet their business goals. We are the best web development company in India, and our services are available near you. Contact us today to get started on your next web design project.
CONNECT WITH A WEB DESIGN EXPERT!
Submit Your Enquiry Now for a Quick Response!
A greatly designed website is certainly the most important for, who enters into the online business world, and wants to get more business through online. ADD Technologies is a trusted Web Design Company to accomplish the custom website design requirements.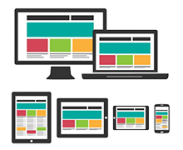 Mobile Responsive Website
Mobile devices are increasingly becoming the primary way people access the internet. Mobile responsive web design ensures that your website looks great and functions well on all devices, including smartphones and tablets. This means your customers can easily browse and interact with your site no matter where they are.
Our team of experts can design and develop custom themes and plugins that enhance your website's functionality and provide a seamless user experience. We prioritize a responsive design, user-friendly navigation, and optimization for search engines to ensure that your website looks great and functions well on all devices. Contact us for a professional WordPress web design that sets you apart from the competition.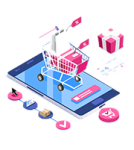 E-Commerce Website Development
ADD Technologies specializes in eCommerce website development. From designing a visually appealing store to optimizing user experience and streamlining the checkout process, our eCommerce website development methodology mainly focuses, to drive sales and increase your revenue. Whether you are looking to launch a new online store or enhance your existing eCommerce presence, we are here to help. Contact us today to get started!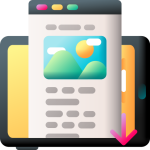 A well-designed landing page can help you to maximize your advertisement ROI by increasing sales, generating leads, and boosting conversions. At ADD Technologies, our team of experts specializes in creating custom landing pages. We focus on creating a visually appealing, user-friendly landing page that maximizes conversions and drives results. Contact us today to get started on your custom landing page design and increase your advertisement ROI.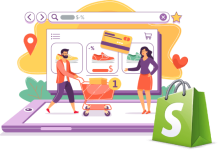 As a Shopify website developer, ADD Technologies specializes in custom eCommerce website development on the Shopify platform. We leverage our expertise to create an online store that is uniquely tailored to your brand's needs and goals. Our services encompass everything from design and development to ongoing maintenance and support, ensuring your website is always up-to-date and running smoothly. Choose ADD Technologies for expert Shopify website development.